---
10 tracks album
Produced, recorded & mixed by Nicolas Haerri (L12 Studio)
Mastered by Mike Kalajian (Rogue Planet Mastering)
Cover art by Travis Smith
Clean vocals on "Cyanide Stone" by Anna Murphy
Backing vocals on "Unforgiven Sins" by Ariel Magnane
---
1. Prelude To A Dark Age
2. I – The Vile King
3. Bloody Salvation
4. Deathstar Rising
5. Unforgiven Sins
6. The Last Feast
7. Cyanide Stone (feat. Anna Murphy)
8. Dreadful Tears
9. Lustful Gaze
10. Cold Epiphany
---
BIOGRAPHY
---
Between tragic reality and fiction, Voice Of Ruin draws its lyrical inspiration from both the darkest episodes of history and an imaginary future, ravaged by disease and human madness. On the musical side, the influences of the band, both modern and classic, have evolved over the years, but the style remains difficult to categorize. Some argue that Voice Of Ruin distills a melodic death metal, while others will find notes of groove, thrash and even black metal.
---
Since its creation in 2008 in Nyon, Switzerland, Voice Of Ruin never stopped touring around the world. The band has now more than 200 shows under its belt alongside bands such as Sepultura, Cannibal Corpse, Children Of Bodom, Hatebreed, Obituary, Samael and The Black Dahlia Murder.
---
In 2017 the band released "Purge and Purify", a second album produced and recorded in England by Romesh Dodangoda (Motörhead, Bring Me The Horizon, Sylosis…). This record allowed Voice Of Ruin to play numerous shows in Europe, India and Nepal and to earn its place on several renowned festivals such as MetalDays and Sylak Open Air.
---
At the end of 2018, Voice Of Ruin arrived at Studio Fredman in Gothenburg, Sweden, to record its third album. The collaboration with producers Henrik Udd and Fredrik Nordström (In Flames, Arch Enemy, Architects, Dimmu Borgir…) was successful and pushed the band to the next level.
---
More determined than ever, Voice Of Ruin is now back on stage to defend this new album entitled "Acheron".
---
 BAND PICTURES 
(Credit: Gabriel Cunha Rio)
---
29.09.2023 – Crabcore Fest, Genève (CH)
24.06.2023 – Mettlerfield Festival, Mühlau (CH)
14.01.2023 – Old Capitol, Langenthal (CH)
22.12.2022 – Le Groove, Genève (CH)
26.11.2022 – Gaswerk, Winterthur (CH)
25.11.2022 – Bruch Brothers, Luzern (CH)
23.07.2022 – Blast Knight V, Neufchâteau (FR)
25.06.2022 – Abyss Festival, Hauteville (CH)
24.06.2022 – Fête de la Musique, Genève (CH)
04.09.2021 – TapTab, Schaffhausen (CH)
03.09.2021 – Sunset Bar, Martigny (CH)
02.09.2021 – ISC, Bern (CH)
07.08.2020 – Mannried Open Air, Zweisimmen (CH)
22.02.2020 – Manoir Pub, St-Maurice (CH)
24.01.2020 – Rock n'Eat, Lyon (FR)
18.01.2020 – Secret Place, Montpellier (FR)
17.01.2020 – L'Usine à Musique, Toulouse (FR)
16.01.2020 – Le Ferrailleur, Nantes (FR)
13.12.2019 – Fri-Son, Fribourg (CH)
22.11.2019 – Château Rouge, Annemasse (FR)
09.11.2019 – Palazzo, Chur (CH)
08.11.2019 – Kulturwerk 118, Sursee (CH)
01.11.2019 – Ned, Montreux (CH)
19.10.2019 – Altes Wasserwerk, Lörrach (DE)
18.10.2019 – R'n'P, Wiesloch (DE)
05.10.2019 – Moshpit Club, Naters (CH)
04.10.2019 – Treppenhaus, Rorschach (CH)
27.09.2019 – Amalgame, Yverdon-les-Bains (CH)
06.09.2019 – Meh'Suff Festival, Hüttikon (CH)
23.07.2019 – MetalDays, Tolmin (SI)
30.06.2019 – Hills Of Rock, Plovdiv (BG)
01.06.2019 – Lions Metal Festival, Montagny-Les-Buxy (FR)
31.05.2019 – Undertown, Meyrin (CH)
31.08.2018 – Local Metal Fest, Lavey (CH)
17.08.2018 – Rock Altitude Festival, Le Locle (CH)
05.08.2018 – Sylak Open Air, St. Maurice de Gourdans (FR)
04.08.2018 – Schlichtenfest Openair, Ottobeuren (DE)
21.07.2018 – MetalDays, Tolmin (SI)
20.07.2018 – Free&Easy Festival, Münich (DE)
07.07.2018 – Horizonfest, Égriselles-le-Bocage (FR)
22.06.2018 – Fête de la Musique, Morges (CH)
02.06.2018 – Sunset Bar, Martigny (CH)
01.06.2018 – Les Prisons, Moudon (CH)
26.05.2018 – MJC, Chamonix (FR)
19.03.2018 – Kofmehl, Solothurn (CH)
27.01.2018 – Salle des Fêtes, Thônex (CH)
16.12.2017 – Festival de Noël, Limoges (FR)
15.12.2017 – Schüür, Luzern (CH)
08.12.2017 – Espace Gentiana, Tours (FR)
01.12.2017 – Black Sheep, Montpellier (FR)
30.11.2017 – Ampérage, Grenoble (FR)
18.11.2017 – Hacienda, Sierre (CH)
06.11.2017 – O2, Guwahati (IN)
05.11.2017 – Bengal Metal Project, Kolkata (IN)
03.11.2017 – Turquoise Cottage, New Delhi (IN)
02.11.2017 – The Humming Tree, Bangalore (IN)
31.10.2017 – 25 Hours Club, Kathmandu (NP)
28.10.2017 – Silence Festival, Kathmandu (NP)
23.09.2017 – Caves du Manoir, Martigny (CH)
22.09.2017 – Böröm Pöm Pöm, Oberentfelden (CH)
26.08.2017 – Lucifest, Neuchâtel (CH)
25.08.2017 – Octopode Festival, Genève (CH)
19.08.2017 – Rock Of Sadská, Sadská (CZ)
07.07.2017 – Roche N'Roll Fest, La Roche (FR)
29.06.2017 – Kiff, Aarau (CH)
13.06.2017 – Le Grillen, Colmar (FR)
09.06.2017 – Warmaudio, Lyon (FR)
02.06.2017 – Undertown, Meyrin (CH)
27.05.2017 – OpenHair Metal-Festival, Balzers (LI)
19.05.2017 – Galvanik, Zug (CH)
13.05.2017 – Kulturwerk 118, Sursee (CH)
12.05.2017 – Usine à Gaz, Nyon (CH)
03.12.2016 – Moshpit Club, Naters (CH)
02.12.2016 – La Bille, La Sarraz (CH)
26.11.2016 – Nyon's On Fire Festival, Nyon (CH)
25.11.2016 – Met-Bar, Lenzburg (CH)
12.11.2016 – MetalAnimals Fest II, Reims (FR)
24.06.2016 – Festivalocal, Vevey (CH)
18.06.2016 – Fête de la Musique, Genève (CH)
28.05.2016 – Corn'Rock Festival, Cornaux (CH)
02.04.2016 – Industrie 45, Zug (CH)
01.04.2016 – La Malscène, Tavannes (CH)
31.03.2016 – L'Ampérage, Grenoble (FR)
27.03.2016 – La Taverne du Théâtre, La Louvière (BEL)
26.03.2016 – Panic Room, Essen (DE)
25.03.2016 – Blackland, Berlin (DE)
24.03.2016 – Elastic Bar, Strasbourg (FR)
19.03.2016 – Coq d'Or, Olten (CH)
04.03.2016 – Werk 21, Zürich (CH)
20.02.2016 – Paloma, Nîmes (FR)
26.01.2016 – ETM, Genève (CH)
09.01.2016 – Flon, St-Gall (CH)
26.12.2015 – Romandie, Lausanne (CH)
19.12.2015 – Chillout, Boswil (CH)
11.12.2015 – Abarc, Vernier (CH)
05.12.2015 – Café du Théâtre, Pontarlier (FR)
28.11.2015 – Espace Robert Rameaux, Belley (FR)
23.11.2015 – Les Docks, Lausanne (CH)
14.11.2015 – Downi, Worblaufen (CH)
13.11.2015 – Villa Tacchini, Genève (CH)
04.11.2015 – Satellite, Lausanne (CH)
26.09.2015 – Woodfield Openair, Oberkirch (CH)
12.09.2015 – Manoir Pub, St-Maurice (CH)
29.08.2015 – Metal Corporation Fest, Fontaine l'Eveque (BEL)
28.08.2015 – Le Blogg, Lyon (FR)
04.07.2015 – Burning Q Festival, Osterholz-Scharmbeck (DE)
27.06.2015 – Usine, Genève (CH)
20.06.2015 – Fête de la Musique, Nyon (CH)
10.06.2015 – Chat Noir, Genève (CH)
23.05.2015 – Usine à Gaz, Nyon (CH)
08.05.2015 – Festival de Chair et d'Acier, Mâcon (FR)
02.05.2015 – Graffitti, Bern (CH)
17.04.2015 – Underworld, London (UK)
11.04.2015 – Le Glatz, Tramelan (CH)
10.04.2015 – L'Excalibur, Reims (FR)
09.04.2015 – Gibus Café, Paris (FR)
08.04.2015 – Cornwall, Tournai (BEL)
07.04.2015 – No Man's Land, Volmerange-les-Mines (FR)
05.04.2015 – Gare de Lion, Wil (CH)
04.04.2015 – Moshpit Club, Naters (CH)
03.04.2015 – Rockfact, Münchenstein (CH)
02.04.2015 – Villa Tacchini, Geneva (CH)
21.03.2015 – Brise Glace, Annecy (FR)
20.03.2015 – Amalgame, Yverdon (CH)
14.03.2015 – Kulturwerk 118, Sursee (CH)
21.02.2015 – Les Prisons, Moudon (CH)
17.01.2015 – La Belle Rouge, Joué-Lès-Tours (FR)
20.12.2014 – Sedel, Lucerne (CH)
13.12.2014 – Parlament Club, Plzen (CZ)
12.12.2014 – Plutonium Klub, Strasskirchen (DE)
11.12.2014 – Taverne de la République, Genève (CH)
29.11.2014 – Espace Autogéré, Lausanne (CH)
22.11.2014 – MJC, Saint-Paul-Trois-Châteaux (FR)
15.11.2014 – Sas, Delémont (CH)
08.11.2014 – La Syncope, Morges (CH)
31.10.2014 – Microbrasserie La Fabrique, Amancy (FR)
24.10.2014 – Nyon's On Fire Festival 7, Nyon (CH)
18.10.2014 – Bar Les Anges, Charleroi (BEL)
17.10.2014 – Les Fiestas du Rock, Flémalle (BEL)
11.10.2014 – Black Sheep, Montpelier (FR)
10.10.2014 – Thunderbird, St-Etienne (FR)
20.09.2014 – Le Grillen, Colmar (FR)
09.08.2014 – Deserted Valley Metalday, Geschinen (CH)
19.07.2014 – Why Not Festival, Nevers (FR)
23.06.2014 – Undertown, Meyrin (CH)
14.06.2014 – Pantographe, Moutier (CH)
05.06.2014 – TV NR TV
02.06.2014 – RADIO RNV
23.05.2014 – RADIO Vertical Radio
02.05.2014 – Cyclone, Tokyo (JP)
01.05.2014 – Cyclone, Tokyo (JP)
30.04.2014 – Imaike Club 3Star, Nagoya (JP)
29.04.2014 – Nanba Rockets, Osaka (JP)
26.04.2014 – Piccadilly, Brugg (CH)
20.04.2014 – RADIO Couleur 3
19.04.2014 – Chez Drey, Seynod (FR)
18.04.2014 – Nouveau Monde, Fribourg (CH)
15.04.2014 – RADIO RSR La 1ère
01.02.2014 – Caves du Manoir, Martigny (CH)
25.01.2014 – Manoir Pub, Saint-Maurice (CH)
30.11.2013 – Moshpit Club, Naters (CH)
09.11.2013 – Bierhübeli, Bern (CH) – SWISS LIVE TALENTS
02.11.2013 – Zona Mutante, Genève (CH)
19.10.2013 – Le XVe, Romont (CH)
28.09.2013 – Up & Down, Montpellier (FR)
27.09.2013 – Crep des Lices, Toulon (FR)
22.09.2013 – Usine, Genève (CH)
21.09.2013 – Base Bar, Lausanne (CH)
06.07.2013 – Ferme Marignac, Grand-Lancy (CH)
30.05.2013 – La Soute, Chambéry (FR)
18.05.2013 – Undertown, Meyrin (CH)
04.05.2013 – Schrottbar, Bienne (CH)
27.04.2013 – L'Oscar, Rumilly (FR)
25.04.2013 – L'Etyc Club, Collombey (CH)
30.03.2013 – Sedel, Lucerne (CH)
24.08.2012 – Ulitka, St-Petersburg (RU)
23.08.2012 – Relax Club, Moscow (RU)
22.08.2012 – Zahvat Club, Penza (RU)
21.08.2012 – Rock's Café, Ufa (RU)
20.08.2012 – Manhatten Club, Samara (RU)
19.08.2012 – White Horse Club, Volgograd (RU)
18.08.2012 – KirClub, Stavropol (RU)
17.08.2012 – Podzemka Club, Rostov-on-Don (RU)
15.08.2012 – Barvy Club, Kiev (UKRAINE)
07.07.2012 – Usine, Genève (CH)
23.06.2012 – Fête de la Musique, Genève (CH)
22.06.2012 – Fête de la Musique, La Chaux-de-Fonds (CH)
17.06.2012 – Le Grillen, Colmar (FR)
16.06.2012 – Fête de la Musique, Nyon (CH)
08.06.2012 – Contretemps, Genève (CH)
02.06.2012 – Au Carrefour, Les Breuleux (CH)
26.05.2012 – Catch'em All Festival, Genève (CH)
12.05.2012 – Barrock, Albertville (FR)
10.05.2012 – WACKEN METAL BATTLE, Lausanne (CH)
28.04.2012 – Undertown, Meyrin (CH)
14.04.2012 – Ebullition, Bulle (CH)
06.04.2012 – Le "31", Lausanne (CH)
31.03.2012 – Silver Club, Payerne (CH)
30.03.2012 – La Bille, La Sarraz (CH)
22.03.2012 – RADIO Fréquence Banane
16.03.2012 – Base Bar, Lausanne (CH)
10.03.2012 – Jugendtreff Stoffel, Widnau (CH)
03.03.2012 – Amalgame, Yverdon-Les-Bains (CH)
18.02.2012 – ScarKrows, Le Locle (CH)
22.10.2011 – Metalvetia Metal Club, Herisau (CH)
21.10.2011 – Festivernal, Moutier (CH)
15.10.2011 – Moshpit Music Club, Naters (CH)
01.10.2011 – Amalgame, Yverdon-Les-Bains (CH)
30.09.2011 – MAP, Nyon (CH)
24.09.2011 – Metal Assault Festival, Lausanne (CH)
23.09.2011 – Barakasson, Thônex (CH)
27.08.2011 – Live Dans Ton Jardin, Buchillon (CH)
29.07.2011 – Rock'n'Bowl Festival, Lausanne (CH)
18.06.2011 – Fête de la Musique, Nyon (CH)
14.05.2011 – Manoir Pub, Saint-Maurice (CH)
29.04.2011 – Spring Festival, Les Brenets (CH)
09.04.2011 – Grand V Rock, Lausanne (CH)
05.04.2011 – Zelig, Lausanne (CH)
01.04.2011 – VO Music Club, Lausanne (CH)
31.03.2011 – L'Usine, Genève (CH)
26.03.2011 – Le Grillen, Colmar (FR)
20.03.2011 – RADIO Couleur3
19.03.2011 – La Poudrière, Belfort (FR)
12.03.2011 – Yukon, Collombey (CH)
04.02.2011 – Undertown, Meyrin (CH)
29.10.2010 – Nyon's On Fire Festival 3, Nyon (CH)
25.09.2010 – Café du Théatre, Pontarlier (FR)
09.09.2010 – Usine, Genève (CH)
14.08.2010 – Grill The Hill Fest, Lausanne (CH)
10.07.2010 – Château'bruyant Fest, Genève (CH)
19.06.2010 – Fête de la Musique, Genève (CH)
11.06.2010 – CL, Chêne-Bourg (CH)
04.06.2010 – Tiki's, Genève (CH)
24.04.2010 – Le Totem, Sion (CH)
22.04.2010 – Sunset, Martigny (CH)
27.03.2010 – Le Grillen, Colmar (FR)
26.03.2010 – MFK, Strasbourg (FR)
23.01.2010 – Les Prisons, Moudon (CH)
22.01.2010 – CL, Thônex (CH)
21.11.2009 – Manoir Pub, St-Maurice (CH)
14.11.2009 – XXème, Fribourg (CH)
25.09.2009 – Usine, Genève (CH)
11.09.2009 – Le Kobus, Marlenheim (FR)
10.09.2009 – V.O., Lausanne (CH)
03.07.2009 – Usine, Genève (CH)
20.06.2009 – Fête de la Musique, Nyon (CH)
07.06.2009 – RADIO Couleur3
25.04.2009 – Undertown, Meyrin (CH)
04.04.2009 – Les Prisons, Moudon (CH)
14.02.2009 – Himmel Club, Schwyz (CH)
---
Cold Epiphany – 2023 (Album)
---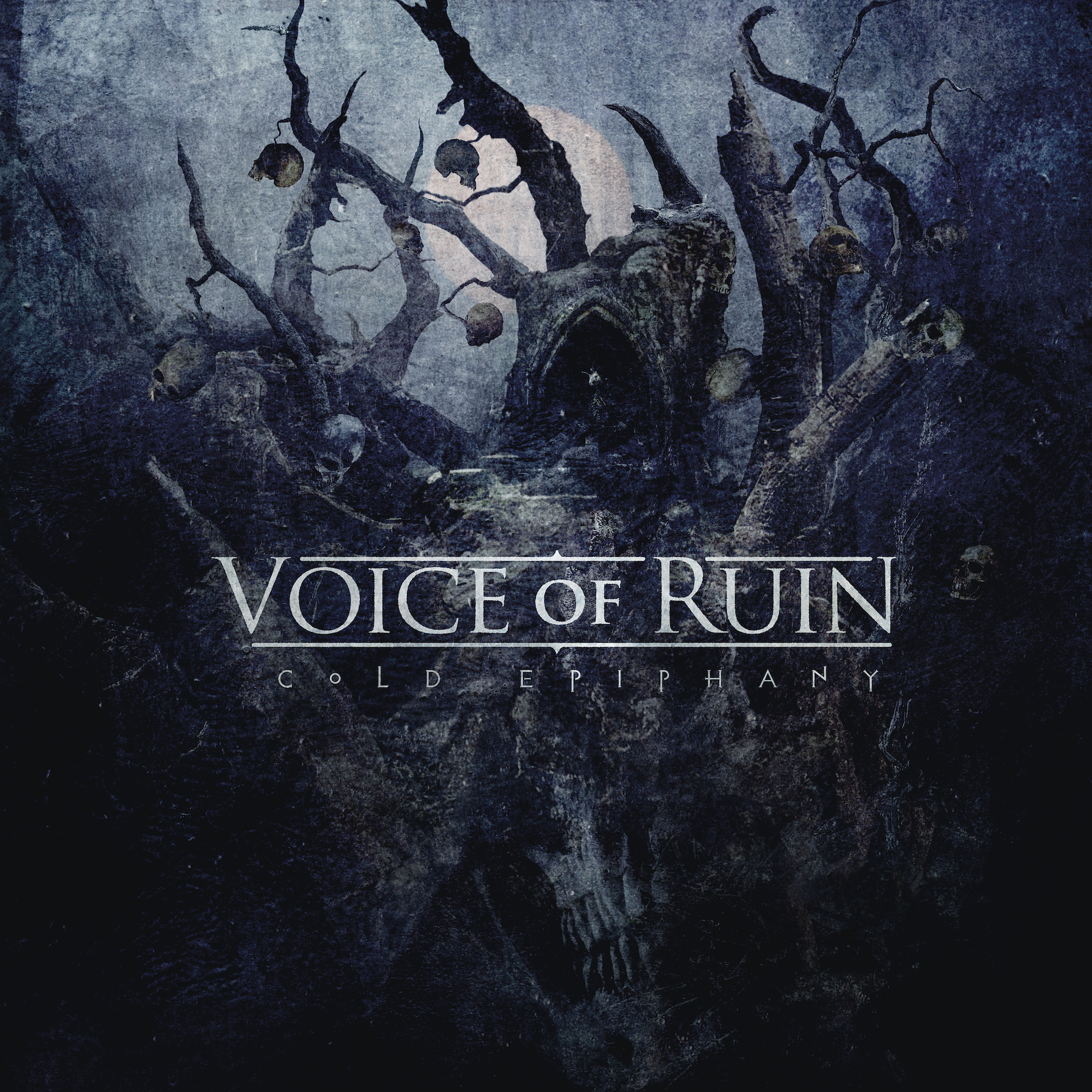 Distribution: Irascible
Produced, recorded & mixed by Nicolas Haerri (L12 Studio)
Mastered by Mike Kalajian (Rogue Planet Mastering)
Cover art by Travis Smith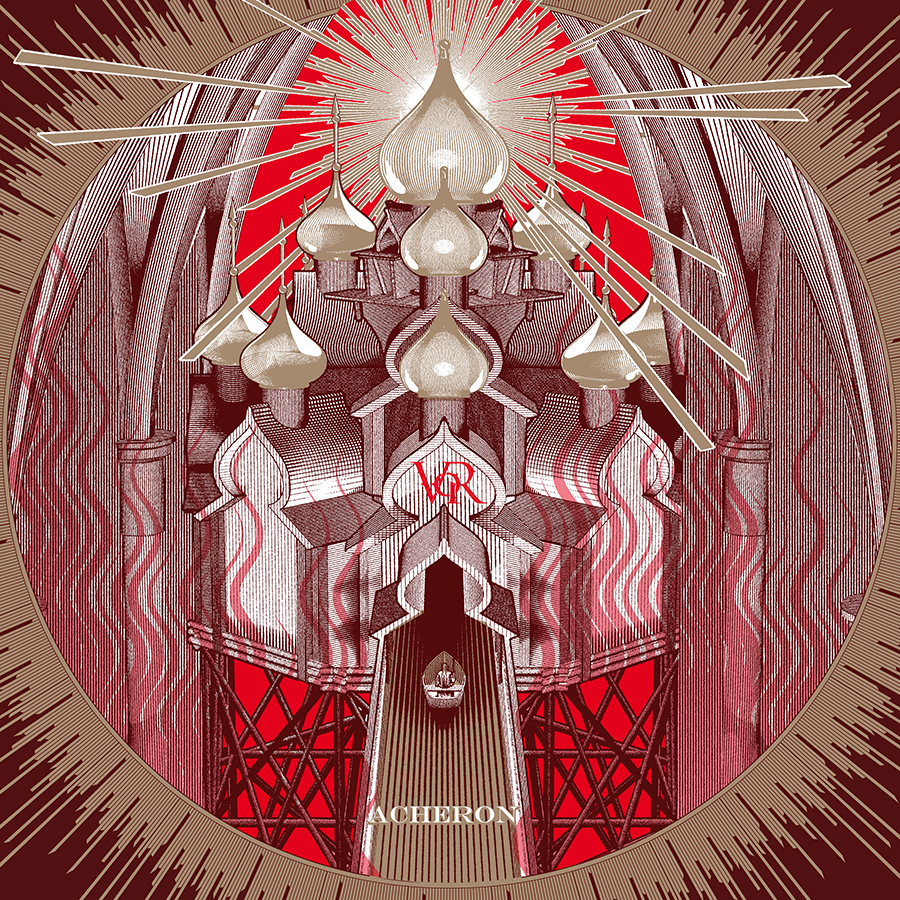 Record label: Tenacity Music / Distribution: PHD, Irascible
Produced and recorded by Henrik Udd & Fredrik Nordström at Studio Fredman (Gothenburg, Sweden)
Mixed and mastered by Henrik Udd
Cover art by Metastazis © 2023 Voice Of Ruin